Your AI Simracing Coach
​
See where and why you are losing time on track through fully automated insights by Track Titan.
Drive
​
Track Titan seamlessly records your in-game data as you drive.
Analyse
​
We will instantly show where and why you are losing time.
Learn

​
​
High-quality educational content helps you get to the next level.
Struggling in one particular corner? Track Titan helps you understand what is causing you problems.
See what professional racing drivers and our community's fastest simracers do differently and apply their tips on track.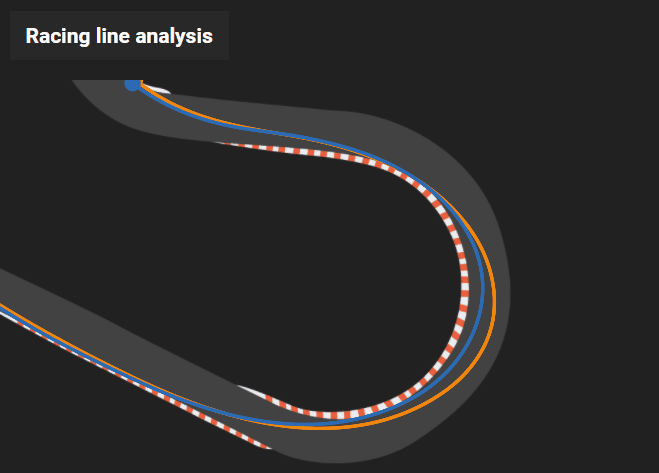 Weekly learning content, quizzes and driving challenges help you get from good to great.
Weekly community hotlap challenges and exclusive competitions with pro (sim) racers enable you to prove your skills.
Improve your laptimes today
See why our community loves Track Titan!
​
Diogo - Portugal
Every driver can be in advantage with the Track Titan app. Experienced drivers can learn where they are losing those crucial tenths of seconds and new drivers can quickly learn new tracks and racing lines. All this with a very user friendly UI.
And apart from that, the team behind the app is great and always available to help on discord. Then we put what we learned to the test on the weekly challenges, where we can compare our lap times with other community members!
⭑⭑⭑⭑⭑
Harry - India
The fact that I'm getting a ton of data that is so easy to understand compared to its competitors out there is a HUGE PLUS POINT. And I get to see how I am doing compared to an IRL professional is just amazing!
For example, I generally struggle to get my braking right, especially trail braking but now with the help of the Track Titan telemetry, I am able to make good improvements and progress in this particular aspect!
⭑⭑⭑⭑⭑
Tyler - USA
Track Titan has genuinely helped me become faster in Assetto Corsa. The data given to me is detailed, yet easy to understand and analyze; sign-up was simple and the software was easy to connect. Data analysis is quick and responsive, and the weekly challenge motivates you to become faster! I have been looking for something like this for a long time!
⭑⭑⭑⭑⭑
Keith - UK
Braking too late, failing to get on the gas quick enough, bad racing line. Just a few of the areas that Track Titan is helping me to improve on to bring my lap times down.
The data analysis and the Academy make it simple and fun to get those times in the range so that I can beat my mates. Finally!
⭑⭑⭑⭑⭑